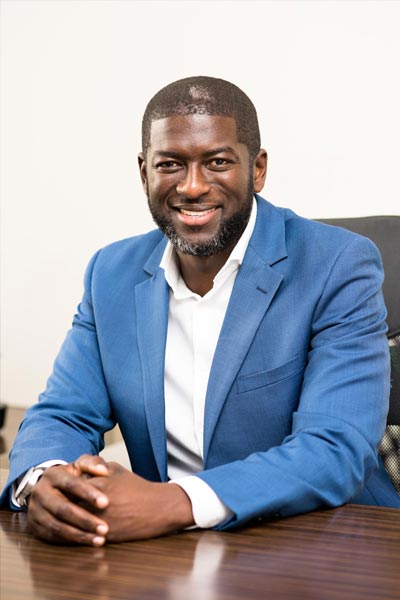 Kevin Okyere | Founder & CEO
Kevin Okyere is the Founder and Chief Executive Officer of the Springfield Group. He is a dynamic, astute entrepreneur gifted with skills in business strategy, finance and negotiations for the development of high-end commercial and developmental projects.
Kevin began breaking glass ceilings at a young age in line with his vision of aiding the sustainable development of Ghana through contributions to the economy. He began his entrepreneurial journey in the Telecommunications industry in Ghana with a focus on equipment evolution, network design and operations, and information technology.
He has established and managed multiple successful businesses over the past 15 years, some of which now form part of the Springfield Group. He established Springfield Energy in 2008 when he spotted an opportunity in the Ghanaian oil and gas sector for an independent local company. The company has since grown to be one of the leading energy actors in Ghana.
Kevin is also the visionary and driving force behind Springfield Exploration & Production Ltd, the first and only independent Ghanaian company to be awarded an oil block in Ghana.
He led the venture of Springfield into Nigeria, Africa's largest oil market, by setting up Springfield Ashburton Limited in 2011. Springfield Ashburton is to date, the only Ghanaian company to be involved in energy-related trade out of Nigeria.
Kevin is a great philanthropist who continues to support many individuals to access healthcare and education from the basic to tertiary levels.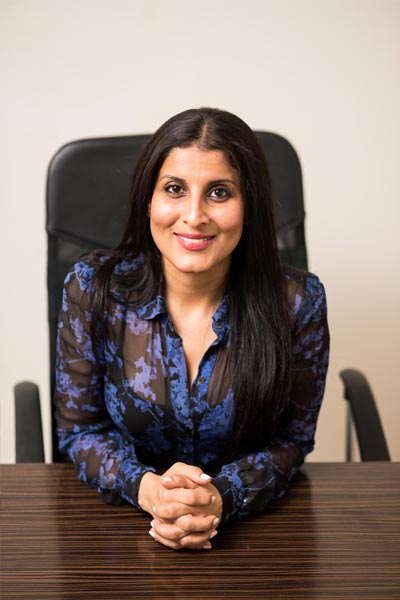 Geena Malkani | Director & COO
Geena Malkani is a Director and the Chief Operating Officer of the Springfield Group of Companies. She is a business development expert with varied experience in business sustainability, opportunity identification and client retention management, business-to-business relationships, building and sales performance management.
As the administrative head of the Group and all its subsidiaries, Geena supervises the efficient application of resources, both human and financial to ensure a seamless application of synergies amongst the various entities to achieve their collective goals. Her expertise spans across Oil & Gas (upstream and downstream), Real Estate, Manufacturing, Transportation and Logistics.
Over the past ten years, Geena has been very instrumental in driving the creation of comprehensive business development, marketing and sales strategies for the Springfield Group of Companies. In Nigeria, she played a fundamental role in securing and executing major oil lifting contracts by the Group. She co-led the negotiation process for the acquisition of the West Cape Three Points oil Block 2, by Springfield Exploration and Production (E&P) currently the only independent wholly Ghanaian company to be awarded an oil block.
Prior to joining the Springfield Group of Companies, Geena was in charge of managing sales for the Accad Group of Companies which included Auto Parts Ltd and Universal Motors Ltd. She was also the Sales and Contracts Manager for the Nissan, VW and Porsche vehicles. She also served as the Regional Sales and Marketing Manager for PHC Motors in Ghana and became the Head of Business Development for Wellness Labs with focus on Healthcare and Diagnostics equipment and services.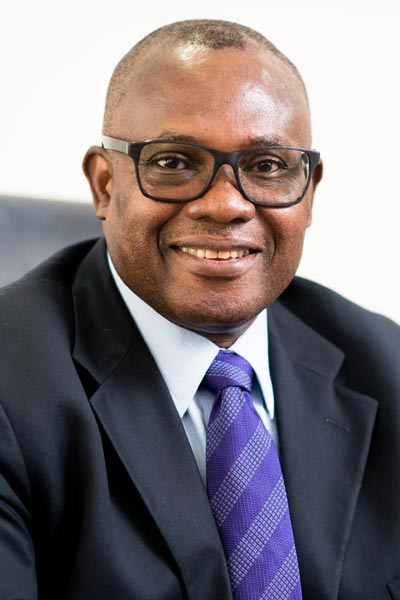 George Etomi | Board Chairman
Mr. George Etomi established the Law Firm, George Etomi & Partners in 1984. Prior to this, he worked in one of the premier Commercial Law Firms in Nigeria, Chris Ogunbanjo & Co. He has vast experience in various areas of commercial law. He has represented clients on a variety of corporate and commercial transactions, including public and private offerings, privatisation and major project finance transactions.
Member, Body of Benchers – The highest regulatory body of the Legal Profession in Nigeria.
Conferment of the National Productivity Order of Merit Award in 2014 for contribution to the development of law by the Federal Republic of Nigeria.
Fellow of the Nigerian Institute of Advanced Legal Studies (FNIALS) – 2013. The Institute named a Centre after him: "The George Etomi Centre for Strategic Investment and Corporate Governance", and a Professorial Chair has also been named after him at the Institute.
Director, Eko Electricity Distribution PLC in Lagos, Nigeria.
Pioneer Chairman of the Nigerian Bar Association, Section on Business Law.
Vice Chairman, National Advisory Council of Designated Non-Financial Institutions, a body set up by the Special Control Unit against Money Laundering (SCUML).
Special Adviser to the International Trade in Legal Services Committee of the Bar Issues Commission of the IBA- this is the Body tasked with reviewing the rules for cross border legal services pursuant to the WTO directive.
Honorary Membership in the Association of Fellows and Legal Scholars of the Centre for International Legal Studies in Austria and a member of the Congress of Fellows of the same institution.
Mr. Etomi is a published author of several articles and newspaper publications including his latest book titled, An Introduction to Commercial Law in Nigeria, where Mr. Etomi brings to bear his over 40 years' experience in commercial law practice in Nigeria.
Mr. Etomi is happily married with children.